New trials: improved fish health and more efficient production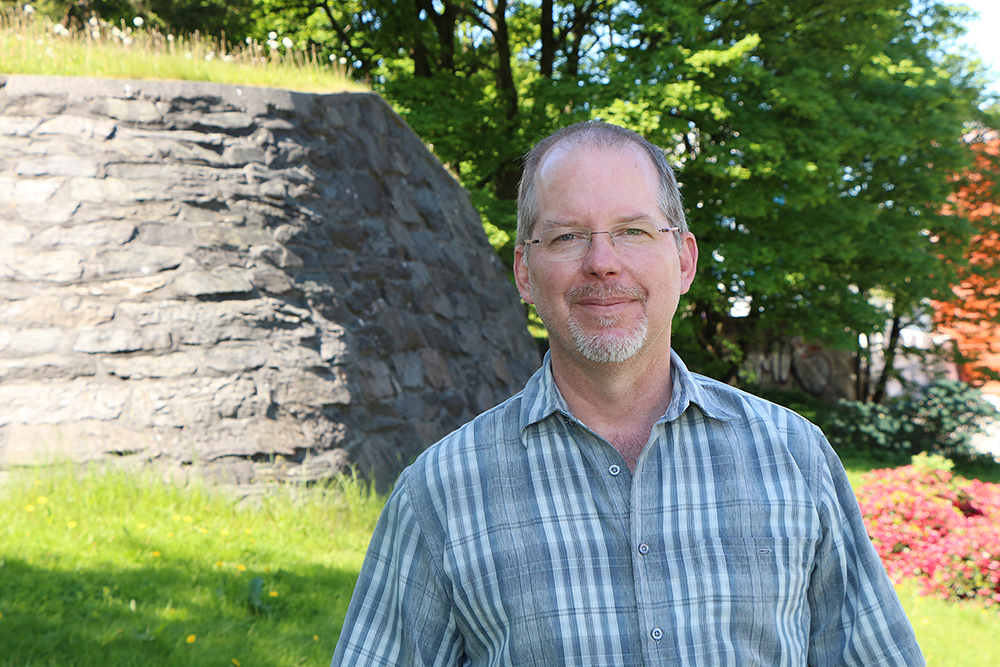 Written by Andreas R. Graven, Uni Research
Less stressed fish as well as shorter production periods, make salmon farming more efficient and profitable, new experiments suggest. 
The new experiments are led by Uni Research in CtrlAQUA, and indicates som of the advantages of using CCS and SCCS facilities.
How farmed fish handles stress and adapt to changes in their environment is one of several key questions scientists ask in the project ROBUST, part of CtrlAQUA´s Department for Fish Production and Welfare led by Ebbesson.
These new experiments show that young postsmolts salmon raised in SCCS do not experience chronic mild stress, even though they are at three times the fish density around them (75 kg/m3) compared to what is allowed in traditional sea-cages (25 kg/m3).
Researchers have studied the stress levels in SCCS with their own new indicators for mental robustness, which maps how well fish can handle additional challenges and adapt. Fish that have a focal chronic stress, will struggle more when they are transferred to traditional sjønøter.
– Uni Research's role in CtrlAQUA is on the one hand to evaluate CCS and SCCS, in particular the fish production and the welfare. Secondly, our task is to understand the environmental and biological requirements the postsmolts have in these systems in seawater, in order to maximise  growth, welfare and health, said Lars Ebbesson (Uni Research).
He leads the research in ROBUST together with partners from the aquaculture company Marine Harvest and Sara Calabrese (industry PhD student).
Ebbesson and colleagues have previously shown that chronic mild stress in salmon affect learning and adaptability of fish (Grassie et al 2013).
Chronic mild stress is of such a nature that fish farmers can not observe it with the naked eye. But with such a stress, there is an increased risk that a greater proportion of fish become sick or die, than if the stress is acute or absent. This is exactly why detection of this mild stress is important to help an industry that wants to increase production and improve animal welfare and sustainability, at the same time.
Ebbesson´s colleague, senior scientist Sigurd Handeland (Uni Research), says that they can replicate the same growth and welfare in SCCS as in the open sea-cages.
– Our new experiments show promising results, although the pattern of growth is slightly different. It is better in the fall and winter in the SCCS, says Handeland.
– We also are able to keep salmon lice out. Our experiments also indicate that we have a better health situation for post smolt the first six months in SCCS, and we have pretty good control up to one kilogram, continues Handeland.Handeland is a strong believer in CCS and SCCS platforms, in light of these recent experiments. Not least because they open up opportunities for more efficient production.
– Very often when salmon producers transfer the fish into the open seacages as smolts, it takes 15 to 18 months to get the fish up to 4-5 kilo. But then there fallowing two months every two years, so if you produce the fish in 15 months, then you get a few months you to wait. But with closed systems, with better feed conversion, growth and health, we can reduce production time to 10 months,  and everything is done in a year. This will simplify production logistics, and increase efficiency, says Handeland.
The researchers conducted their experiments in specially designed tanks Marineholmen in Bergen.
– We believe the fish success in the CCS and SCCS  is due to the good control we have of the environment in these systems, for example in terms of water quality, oxygen levels, weather and temperature conditions and currents. In adition the fish are being transferred from freshwater tanks to protected and controled seawater tanks, minimising the complex stressors of seawater adaptation as well as open seacages. When the fish are then transfered from a closed system, e.g. when they are 1 kg, this transition to the open seacages will be more mild compared to direct transfer as smolts, says Lars Ebbesson.
The new results, and many other results from the first year of SFI Ctrl AQUA were presented in the CtrlAQUA Annual Report. May 18-19 was the first annual meeting, and in the near future these results will be presented in the three conferences, two in Europe and one in the United States.
Nofima is the host institution for the SFI CtrlAQUA.