A doctoral degree outside the norm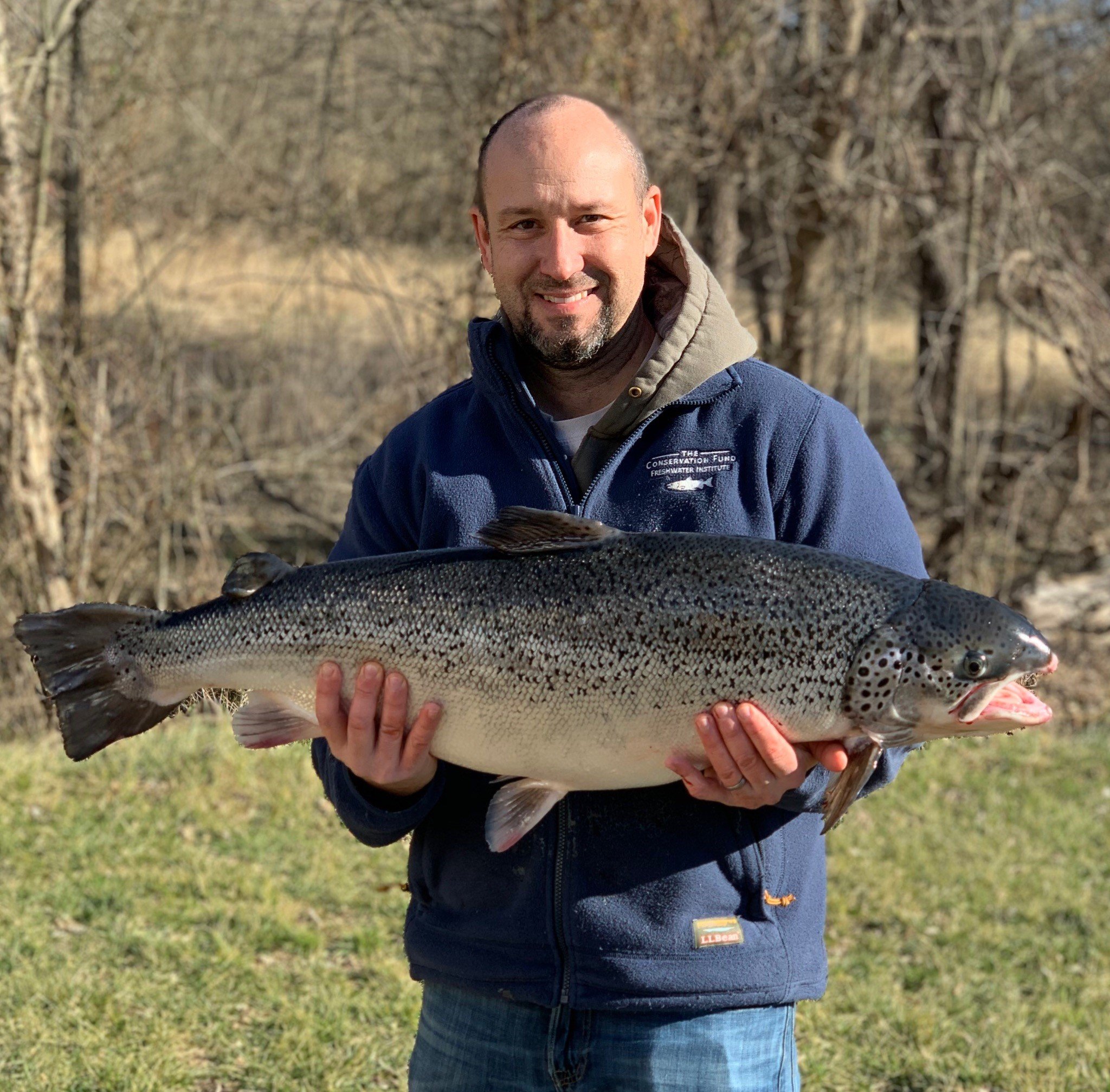 Written by: Reidun Lilleholt Kraugerud for the CtrlAQUA Annual Report 2019
An experienced researcher will earn his Doctoral degree based on long term and new in-depth industry research.
John Davidson works at the Freshwater Institute, located in West Virginia, USA. During more than twenty years as a researcher there, he has an established track record but has had limited means to earn a Doctor degree while maintaining a fulltime industry position and family life. He is now aiming for a Dr. philos, which is an independent doctoral program offered by the University of Bergen. Compared to an ordinary PhD program, the Dr. philos program excludes organized training and supervision.
"I've first-authored more than twenty peerreviewed articles on RAS-related topics, but this program pushes me to go a step further and consider my contributions with deeper industry perspective" says Davidson.
The Dr. philos program has specific requirements to compile impactful research with a unified narrative and to orally present and defend the thesis in front of a group of peers, much like a standard PhD dissertation defense.
The subject
"We've established a research direction that blends past work that I've contributed to at Freshwater Institute with ongoing research that I'm collaborating on through CtrlAQUA", Davidson explains.
His thesis will reflect on the importance of research specific to salmonid aquaculture in Norway and the United States and how this body of work has supported the advancement and development of the salmonid RAS industry.
At Freshwater Institute, they are equipped to study all life-stages of fish, from egg to market-size. However, they have found a niche in studying the production of post-smolt to market-size salmonids in freshwater RAS, Davidson explains. Much of the research that will be discussed in his Dr. philos thesis will focus on optimizing the environment for post-smolt salmonids cultured from 0.1 – 2.0 kg.
Challenges
Particularly for post-smolt to market-size Atlantic salmon production, Davidson thinks there is certainly a lot more to learn about fish production in RAS for it to be a success. "Broadly, I believe that the economics of commercial RAS is not fully understood and remains to be determined by the growing number of new land-based facilities. Research efforts that help to reduce fish production costs in RAS will be essential to the economic success of this industry sector".
He mentions two examples of how economic benefits and improvements are being found through the Freshwater Institute and CtrlAQUA partnership:
"For example, we recently found that the use of ozone enhanced post-smolt Atlantic salmon growth in freshwater RAS, which could lead to reduced duration of the fish culture cycle and diminished production costs".
"We're also diligently working to define the environmental and biological conditions that lead to reduced maturation of RAS-produced Atlantic salmon, which would also improve economic feasibility", he says.
For CtrlAQUA, Davidson's Dr. philos means that this Centre for Research-Based Innovation is getting closer to reaching the education goal of 15 doctoral candidates in closed-containment aquaculture topics.