Many students being educated in CtrlAQUA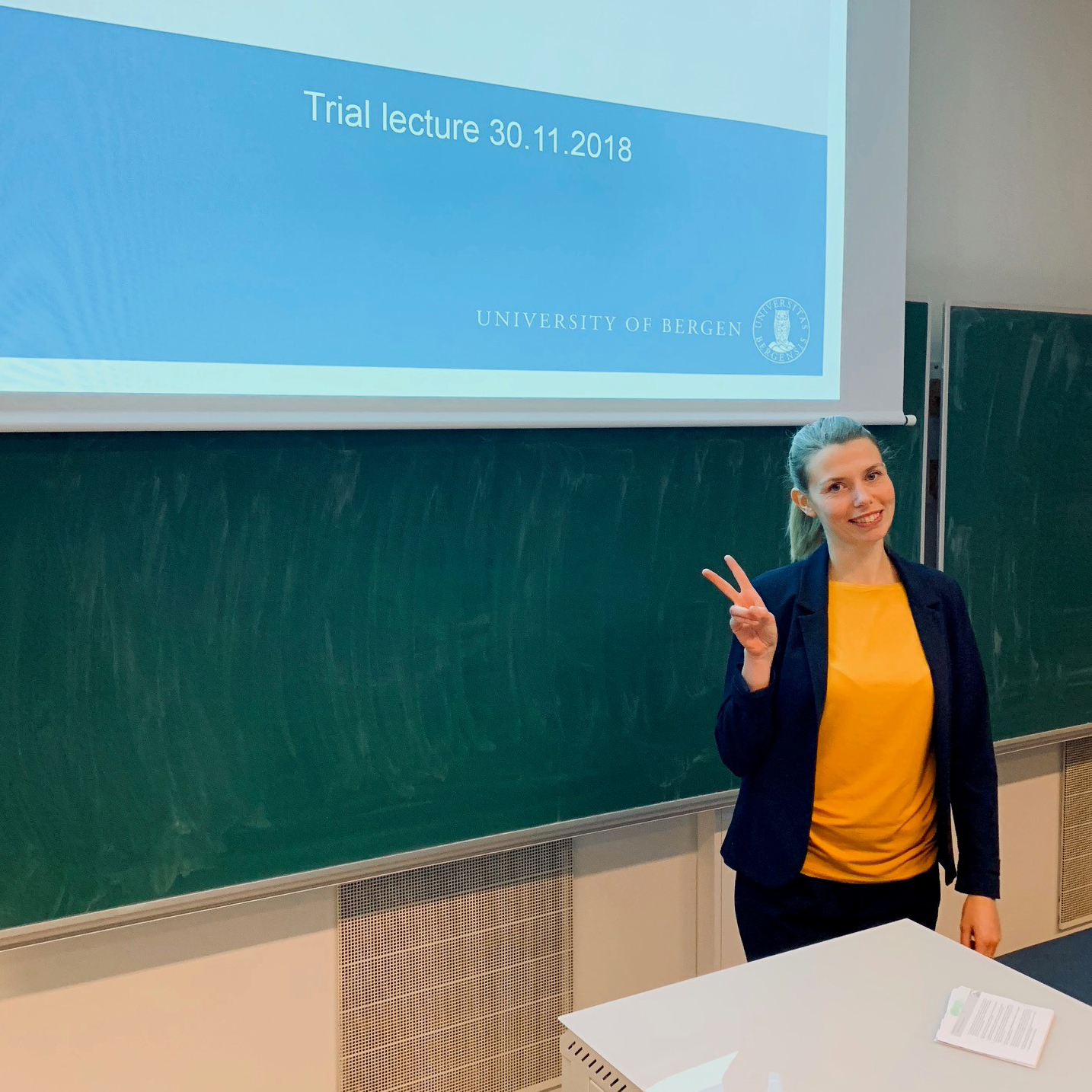 Researcher education is an area in which CtrlAQUA can undoubtedly claim success, just half way through the centre's lifetime.
Written by: Reidun Lilleholt Kraugerud for the CtrlAQUA Annual Report 2018
"From a purely quantitative perspective, we can claim success because we have already had eleven out of our fifteen doctoral candidates and twenty-two master's students at the centre," says Sigurd Stefansson, who heads the department for education and recruitment in CtrlAQUA and is a professor at the University of Bergen.
"The very best thing about this is that those who have been here say they greatly benefited from being students at the centre when it came to finding their first job in industry and research," says Stefansson.
A former CtrlAQUA master's student at NTNU can confirm this. Simen Haaland now works for Fredrikstad Seafoods, which is building the first facility for land-based salmon production up to slaughter:
"If my supervisor hadn't got me into the CtrlAQUA network, I would not have had the job I have today," says Haaland.
Sharada Navada is a doctoral candidate and head of the student forum in CtrlAQUA, which the students established in 2017.
"As a student, it is fruitful to work in this type of centre where we are all working towards the same goal – namely, to conduct research into closed farming systems in order to improve post-smolt production. The fact that we are part of this innovation in the industry inspires us to work harder," says Navada.
The students are split between the University of Bergen and NTNU, and have their forums and meeting places at their places of study. They all get together every year prior to CtrlAQUA's annual meeting, at which around 80 participants from research and industry meet to present results and discuss research into, and the development of, closed farming facilities.
Basic research and innovation
Professor Øyvind Mikkelsen, who is responsible for the students at NTNU, wants to ensure that even with the focus on applied research, a lot of basic research is involved.
"The students' tasks involve solving problems currently faced by the industry. But there are also clear aspects of basic research in this because, if you are going to publish something, it has to be new."
At NTNU, the students work on technology-related topics, which involves developing or improving sensor systems that can monitor water quality over time.
At the University of Bergen, the students work within physiology, fish health, nutrition and post-smolt maturation. Lene Sveen defended her doctoral thesis at the university in the autumn of 2018. This involved a good proportion of basic research into how wounds in salmon skin heal. It provided useful information for the farming industry about how stress affects the skin as an important barrier and the consequences for the immune response of salmon in facilities with differing fish densities.
Want more industry PhDs
Sveen was one of many female doctoral candidates at the centre. While eight of the eleven doctoral candidates are women, nine of the twenty-two master's students are women.
"This is atypical compared with before, and we have not implemented any measures aimed at especially recruiting women. We select candidates on a purely academic basis. We are seeing something of the same trend on the courses we teach at master's level, where we also see a growing proportion of women. If we wanted to ensure there were more men at the centre, we currently have few means of achieving this," says Stefansson.
Meanwhile, what he would like to do something about is achieving a somewhat higher proportion of industry PhDs at the centre. Today, two of the centre's eleven candidates were recruited via a company. Four doctoral positions remain to be defined and filled in the second part of the centre's life, and Stefansson is encouraging the industry partners to become proactive in order to have good candidates linked to their company. CtrlAQUA's management would be happy to help achieve this.
Sharada Navada is an industry PhD from Krüger Kaldnes and is thrilled about the scheme:
"An industry PhD is more challenging than a traditional PhD, as we need to balance the expectations of both the research community and the industry. However, it has its benefits as we get to learn how companies and research institutes can work hand in hand to create valuable projects with real world applications. Industry and research are a really good combination!" says Navada.