Opportunities for Norwegian players in America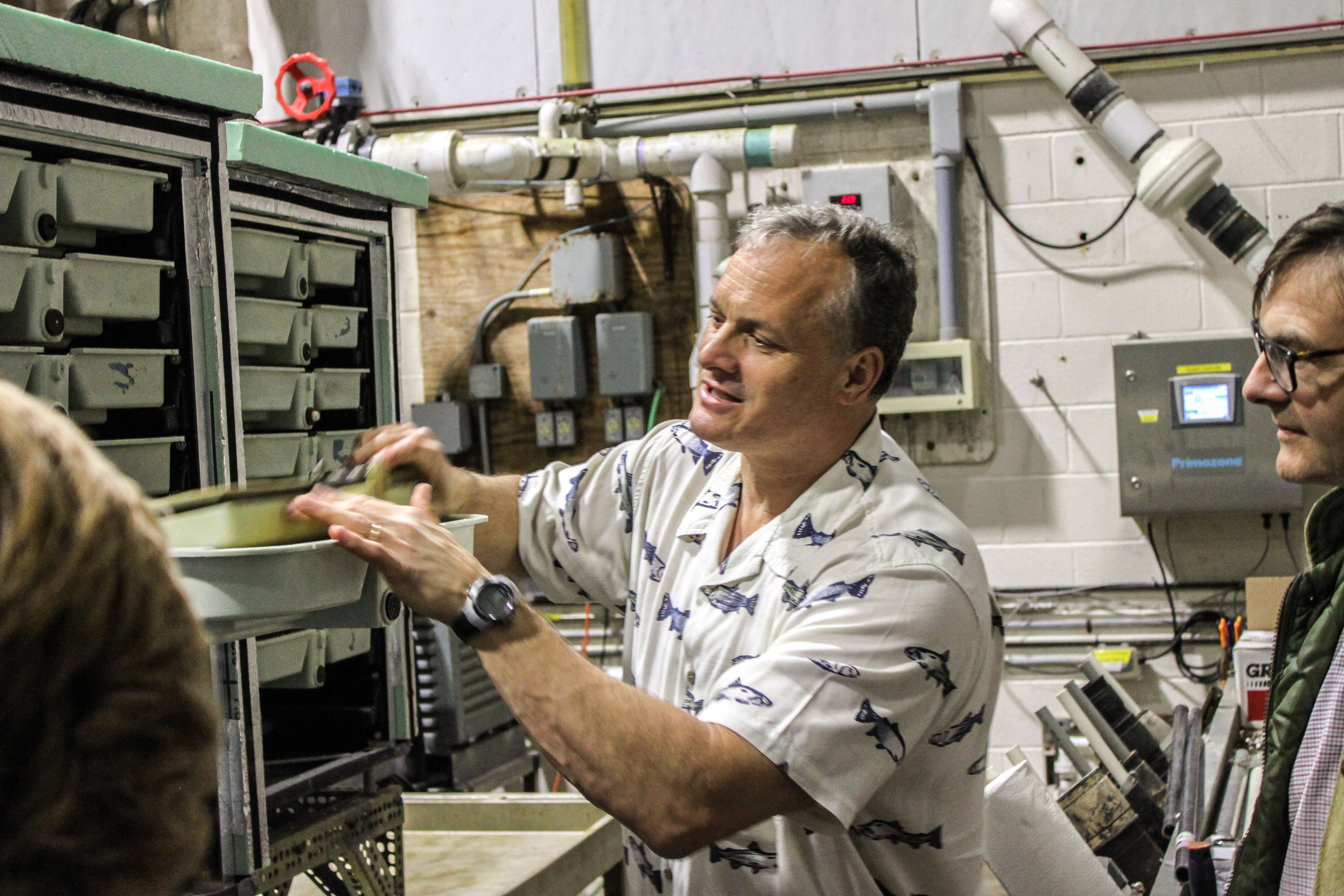 Opinion article by Øyvind Fylling-Jensen, Nofima (Norway) and Steven Summerfelt, Conservation Fund (USA).
The past five years have created a near perfect storm of circumstances that has encouraged industry improvements and interest in indoor closed-containment systems. This is based on increased demand for salmon, demand for more environmentally friendly production systems and practices, and increased costs of traditional operations.
The U.S. is one of the largest markets for farmed Atlantic salmon. As a new generation of Americans becomes parents, they want to make the best choices for their families. This includes the food that they eat, where it comes from and how it is produced. Salmon farmed locally with focus on animal welfare in land-based, closed-containment systems fits into this. And increasingly, the farmed salmon expertise and new technology and production systems developed in Norway are positioned to meet American demand.
Traditional salmon production can be divided into two main stages: smolt, or juvenile phase, in freshwater systems on land, and a grow-out phase in the sea. The grow-out phase is challenging due to issues such as sea lice and escapees, which have impacts on both fish, ocean health and wild salmon stock. Ways to prevent these effects are to extend the parts of the grow-out phase that occur on land in freshwater, closed-containment systems in the sea, or offshore production systems. Other operations will keep fish in closed-containment throughout their life cycle. The potential of this type of production has been highlighted in a recent DNB Markets Report.
Closed containment aquaculture plays a role in both raising fish to market size in closed systems on land, and increasing the sustainability of traditional ocean operations. The mission of the Center for Research-based Innovation—CtrlAQUA—is to use and develop this technology to solve environmental sustainability issues in aquaculture. Here, the Research Council of Norway supports a team of 14 research institutions and industrial actors, including ourselves. The goal is to develop "off-the-shelf" closed-containment systems for salmon up to one kilo by 2023.
There is already collaboration both in science and industry between the U.S. and Norway. Now the train is on the platform, and Norwegian technology suppliers and even producers can choose to jump on.
We observe that the Norwegian stock market-listed Atlantic Sapphire is building the world's largest land-based fish farm in Florida. There they will raise salmon right up to the market size of 4-5 kilos. This will represent a paradigm shift in salmon farming. However, if Americans are to succeed in land-based farming on a large scale close to their own market, they must have professional partners. Norwegian research and aquaculture companies, and Scandinavian technology providers have tremendous global reach in intensive aquaculture and are serving ever-expanding roles across North America.
At the same time, the aquaculture industry in Norway is building land-based salmon plants to produce post-smolt up to one kilo. This restructuring requires the same expertise and technology as is needed in the United States, even though the Norwegian model is not intended to grow fish to market size. Increasing the size of salmon during their time on land is expected to reduce the time the fish must spend at sea, and therefore reduce the consequences of salmon lice and escapees. We see that well-run land-based systems can provide better health for the fish and shorter production time to market. However, it is currently very expensive and requires long-term R & D efforts.
Technology providers for closed-containment systems are on the right track. One of the most important contributions of CtrlAQUA's research is to ensure that the development takes place in a way that best supports fish growth and health. The solution is to have a broad understanding of both technology and biology. We have a ways to go to reach CtrlAQUA's goal by 2023. Here are just two of many examples of how our research contributes to the development in the industry:
In CtrlAQUA HYDRO, engineers and scientists at Nofima and The Conservation Fund's Freshwater Institute are working to overcome hydrodynamic challenges in huge culture tanks using computational fluid dynamics validated against data from working systems. These studies are intended to improve the farmer's ability to maintain a healthy and growth promoting environment for the fish, as production systems continue to increase in scale. In CtrlAQUA PHOTO, we are studying how to optimize photoperiod for Atlantic salmon post-smolt and market-size production in freshwater recirculating systems. CtrlAQUA findings are already improving Atlantic salmon production in both floating and land-based closed-containment systems.
Many of these findings were recently highlighted, when the Conservation Fund hosted the Aquaculture Innovation Workshop in Vancouver, Canada, and where nearly half of the speakers were Norwegian researchers, producers, bankers or suppliers of farming technology.
If industry moves rapidly and adjusts to the markets, it can create real opportunities for Norwegian players.
---
Norwegian version of the article can be read at Intrafish.no