Meet three CtrlAQUA students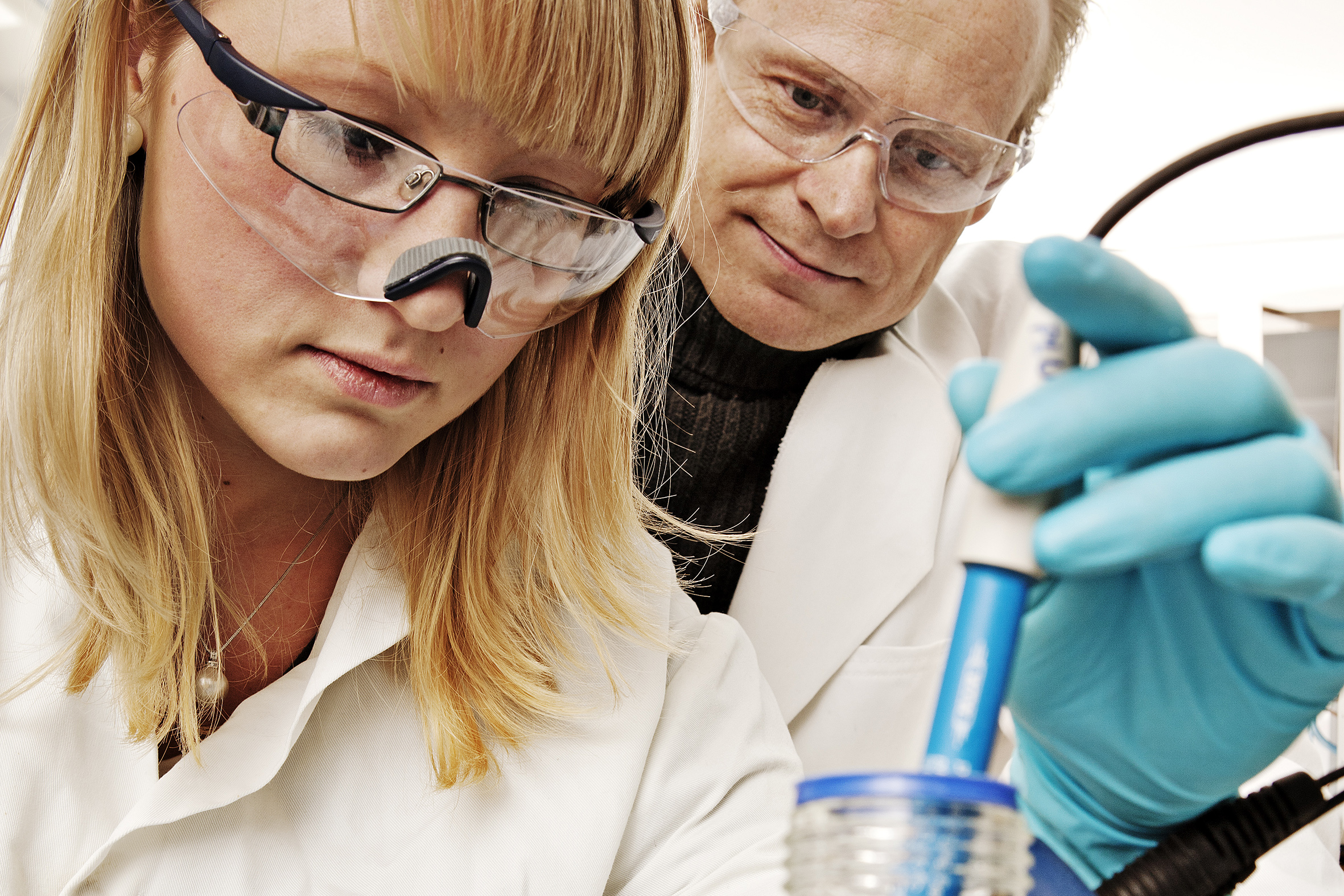 An important task for an SFI is to educate students. In 2021 the three PhD students John Davidson, Enrique Pino Martinez and Sharada Navada defended their degrees at the University of Bergen and NTNU. Three central pieces of the puzzle to make closed  containment aquaculture off the shelf product, have been placed. Common for the three candidates is water quality in recirculating aquaculture systems (RAS) but seen from different angles. Let us meet them and hear their best advice for the industry, and views on future research needs.
Written by: Reidun Lilleholt Kraugerud for the CtrlAQUA Annual Report 2021
John overviews RAS water quality
John Davidson is an experienced researcher who stands out from the classic research fellow. He has had a long research career at the Conservation Fund Freshwater Institute in the US. In June 2021 he defended his Dr. philos. degree through the University of Bergen.
His thesis title was "Evaluating the suitability of RAS culture environment for rainbow trout and Atlantic salmon: A ten-year progression of applied research and technological advancements to optimize water quality and fish performance".
Now that you look back, what is your best advice for the aquaculture industry?
"Successful production of Atlantic salmon and other species in RAS requires multifaceted expertise amongst a team that is well versed on a range of topics including: fish biology, water chemistry, systems engineering, operations, food science, and waste management, among others. This wide scope of understanding has kept research and development of land-based RAS constantly interesting to me. There is always something new to learn and discover. As such, additional research is constantly required to support this rapidly growing aquaculture sector."
What is your take home message for future research needs?
"Over my 20+ year career, I have seen RAS research needs shift slightly from optimizing engineering design and related water quality to other niche topics. For example, developing solutions for off-flavor and evaluating holistic effects of newly developed diets for RAS are now at the top of my list. At the Freshwater Institute, our team is also working on precision aquaculture initiatives such as fish biomass estimation through camera vision and machine learning and waste-to-value research that is focused on turning fish waste into valuable products such as biogas and compost. It's an exciting time to be involved with the RAS industry!"
About John's work
His work in the Dr. philos degree summarizes ten years of knowledge gleaned from Freshwater Institute research on water quality and performance of both Atlantic salmon and rainbow trout in RAS.
The main findings from his degree are:
Dissolved copper, potassium, and nitrate can be concentrated to potentially harmful levels for rainbow trout and salmon when farmed in minimally diluted RAS.
Of these parameters, nitrate was identified as a limiting factor, and safe concentrations for nitrate were established for each species under the conditions at the Freshwater Institute.
Low-dose ozone improves water quality, leading to increased growth in salmonids.
Biological membrane reactors significantly reduce water consumption, while maintaining acceptable performance for rainbow trout.
Read more about John's degree at the website of University of Bergen.
Enrique keeps an eye on the young salmon
In a RAS facility, salmon are prone to becoming sexually mature far too early. It is bad for the fish and bad for the economy of the fish producer.
It is known that early sexual maturation is related to water temperature, light and feed regime used to increase the growth of salmon in a facility. But how?
About Enrique's work
Enrique Pino Martínez has systematically investigated how these three factors contribute to early maturation in male postsmolts reared under very intensive conditions. He defended his degree at the University of Bergen, with supervisors being Prof. Sigurd Handeland, Dr. Pablo Balseiro and Prof. Sigurd Stefansson. His main findings were:
The use of high (18°C and 15°C) temperature and manipulation of light regime contribute to an increased risk of sexual maturation in post-smolt and suboptimal development of seawater tolerance.
Feed regime had little impact on incidence of maturation when combined with high temperatures.
No maturing fish were detected at low temperature (8°C) and all underwent a normal smolt development.
What is your best advice for the aquaculture industry?
"According to our findings, intensive conditions and closed systems possibly are the best way to solve key sustainability issues and improve productivity in salmon aquaculture. However, the industry needs to be cautious with intensification, avoiding pushing biological boundaries of the species to the limit, or risk of unwanted consequences such as early maturation will inevitably increase."
What is your take home message for future research needs?
"After our research, we have identified certain gaps that academia and industry may try to address. For example, we believe that the size reached by salmon upon introduction of key environmental signals during production, or temperature changes during key periods of salmon life, may have important effects on the incidence of early sexual maturation. Consequently, investigation of the effects of such variables will be among our most immediate research plans."
Read more about Enrique's degree at the website of University of Bergen.
Sharada has an eye for the small workers
The goal of Sharada Navada's work was to make bacteria in the bioreactor thrive despite increasing the salt content of the water.
Sharada Navada was an industry PhD, which means she was employed by a company (now Pure Salmon Kaldnes) while doing her industry-relevant doctoral work. She defended her degree at NTNU in February 2021. Her main supervisors were Øyvind Mikkelsen (NTNU), Olav Vadstein (NTNU), Frederic Gaumet (Pure Salmon Kaldnes), and Jelena Kolarevic (Nofima). She has continued her career at Pure Salmon Kaldnes as a process engineer and has clear views on the future.
What is your best advice for the aquaculture industry?
"Invest in smart people and train them well. RAS is like a swanky kitchen, but if you want to produce 5-star food, you need 5-star chefs", she says.
What are the most important research needs for the future?
"Optimization and sustainability. There will be high focus on recovering minerals and revalorizing sludge and effluents that are currently discharged to the environment."
About Sharada's PhD work
The basis of her work is that fish produce poisonous ammonia, and in land-based fish farming facilities, biofilters are used to reduce ammonia content in the water. The effect of the bioreactor can be reduced when the salinity of the water is increased, which is ideally required to grow salmon past the smolt stage.
Sharada Navada's dissertation addresses how to "mature" the bioreactor in the most optimal way so that it can tolerate changes in the salinity, thus ensuring the best fish welfare. Frederic Gaumet at Pure Salmon Kaldnes sees Sharada's work as a milestone in terms of understanding adaptive capacities of a so-called "moving bed bioreactor" (MBBR) in challenging environments, specifically with regards to changes in salt content.
"Her work is directly useful in both start-up of post smolt RAS systems, and in acclimatisation of bioreactors during production when salt levels are raised from freshwater to brackish or saltwater", he says.
Centre Director of CtrlAQUA SFI, Åsa Maria Espmark at Nofima, characterises Navada's dissertation and results as very important and directly beneficial to the environment of research and the industry as a whole.
"This field has been subject to some amount of guesswork earlier, and this is one of the first systematic works of research that has been conducted in this field. Several of Sharada's results were ready a couple of years ago, and they have already been applied by Nofima and within the industry," says Espmark.
Read more about Sharada's degree here at CtrlAQUA.no.